Stephen Hawking
Scientist Stephen Hawking has had his movements compromised for most of his life. Amyotrophic Lateral Sclerosis (ALS), a neurological disease, was diagnosed when he was young. Although the disease had compromised his motor coordination, his intellectual capacity remained intact.
Doctors gave the physicist no more than two or three years to live when the disease was discovered
Doctors gave the physicist no more than two or three years to live when the disease was discovered. But for the sake of science, Hawking ended up living 76 years, more than 40 of them dedicated to his incredible career.
Stephen has won several awards, including one of the most important in the United States, the Presidential Medal of Freedom. In addition to having been a member of the Royal Society of Arts and the Pontifical Academy of Sciences, appointed by Pope John Paul II himself.
To stay active and avoid the incarceration syndrome, the scientist used motorized chairs, voice synthesizers and other accessories, and complex systems, giving life to his thoughts.
He died on 14 March 2018 at 76, after living with motor neuron disease for more than 50 years.
Frida Kahlo
At the age of six, Frida Kahlo overcame polio. But the disease he left behind: one leg thinner than the other and the shriveled foot.
Feet, what do I need them for If I have wings to fly

Frida Kahlo
At 18, she had to face another fatality. She was a passenger on a tram that crashed into a train. The accident cost the young woman a pelvic fracture, several months of recovery, and 35 surgeries.
It was precisely at this stage that, stuck in bed, Frida began to work on painting what she called " my reality." The pain caused by the after-effects of the accident led to her dependence on morphine.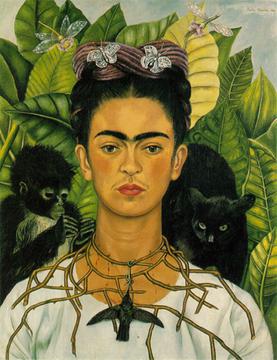 In addition, she embarked on a troubled relationship with artist Diego Rivera, which resulted in two miscarriages and more psychological trauma. Nevertheless, By the early 1990s, the painter gained international fame, exhibiting in New York and Paris alongside Pablo Picasso and Marcel Duchamp.
Hellen Keller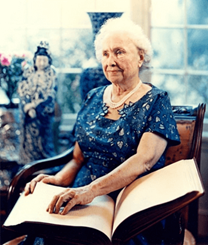 Hellen Keller became blind and deaf when she was 22 months old. This was caused by scarlet fever, an infectious disease that did not receive adequate treatment due to a lack of resources at the time.
When she was six years old, her parents got her a teacher who was also blind, who changed her trajectory. With the help of Anne Sullivan, Hellen learned three languages ​​in addition to Braille and sign language.
At age 20, she wrote his autobiography by hand and was the first visual impairment to graduate from a university. She ended up becoming a political activist and militating in favor of people with disabilities.
Camille Rodrigues
Paralympic model and athlete Camille Rodrigues is an example of optimism and resilience. She had her leg amputated at the age of three due to a congenital malformation and is now a medalist in swimming.
Competing in the 100m and 400m categories, she has already had impressive results since the beginning of her career. In addition, Camille practices finance and other exercises and posts videos on her social networks every week with the choreographies she learns.
The swimmer has also posed for magazines and was the queen of drums at a samba school. Energy and self-esteem are not lacking in the beautiful and vain young woman.
Fernando Fernandes
Fernando Fernandes became famous for participating in the Big Brother Brazil program in 2002. He worked as a model, including in international campaigns. However, in 2009, she had an accident that caused her to lose movement in her legs.
Sport has always been part of his life. And after he became a person with a disability, he committed himself even more to this career, becoming a four-time world champion in paracanoeing.
He says he had to adapt to his new body. And that, even with the hope of returning to the walk he had in the beginning, he knew that he needed to move on with what he had and that the only thing that could help him feel better was sports.