You get an interview, and after the joy, it's stress! The only solution to avoid panic is to prepare for this interview methodically. You have to build your pitch, your speech, and train like a sportsman.
 A job interview is prepared, yes, but how? This post gives you all the advice you need to have a successful job interview. In order to convince the recruiter and land the precious sesame: an employment contract with the targeted company.
Prepare well for your job interview
You do not arrive with your hands in your pockets at a job interview, whether it's the HR interview or in front of technical staff. To prove your motivation and desire to get a job. Working seriously on your meeting with the recruiter is essential.

How? 'Or' What? By listing a list of questions to prepare for the job interview. Such as, what do you know about our company? Or by repeating the answers to the most asked trick questions by recruiters.
It is also important to wear appropriate attire for a job interview to give yourself the best possible chance to convince your interlocutor.
Collect information about the recruiting company
If you have the name of the company you are applying for – which is usually the case – you should know a minimum of information about it.
If it's a big company, visit its website (that's the minimum). Find out what types of products or services it offers, what new products it wants to launch, etc. Then go to the organization chart or the names of the heads of the major departments and write them down. One of these people could be your interviewer. If you know who will be seeing you, you can also check their profile on LinkedIn.
Suppose you are applying for a managerial position. It is wise to know how to locate the company by its turnover, the number of its factories or its stores. You can consult the specialized press (on the Internet or in the library) to search for possible articles on the company.
Suppose you know friends who have already done an internship or worked there. In that case, you can also call them to inquire about the atmosphere, recruitment policy, salaries, etc.
Why this research? To know where you will work and be more informed and more responsive in interviews. Thus you can prove your motivation, even your knowledge of the sector and the profession. If the person you're talking to tells you about their new product or explains that they want to strengthen their sales team. You will be better able to understand their concern.
This small survey also allows you to see if this company is attractive by its activity, style, leader, reputation, and human relations it maintains. Thus your motivation will be very concrete.
Having gray areas in your CV is quite normal. Rare are those who do not have them. The important thing is to know them and see them worked on before appearing before a potential employer
Analyze your CV and find your strengths for the position
Then you have to go back to your CV (this is the document the recruiter had in hand). Then point out all your strengths and weaknesses for this position by being very objective. Do not hesitate to do this by taking paper and a pencil to be sure you check everything.

Put yourself in the place of the person who is going to receive you. What can interest him about you? Do you have the requested training, yes or no? If so, it should be noted in terms of assets, but it is not enough to get you hired because other candidates will have the same training.
Find your weaknesses for the position.
Ask yourself what are your weaknesses for the position that the recruiter could see? Because he's going to question you on that. Such as failure, periods of unemployment, change of direction, lack of satisfactory experiences.
Do not worry; having gray areas is quite normal. Rare are those who do not have them. The important thing is to know them and see them worked on before appearing before a potential employer.
So do not hide your face, but think about how you will respond, not by denying or concealing, but by bouncing off the positive. For example: "Yes, I do not have any experience in the automobile yet, but the food industry has taught me to fight commercially and to develop quality approaches. I want to bring my skills to your sector. "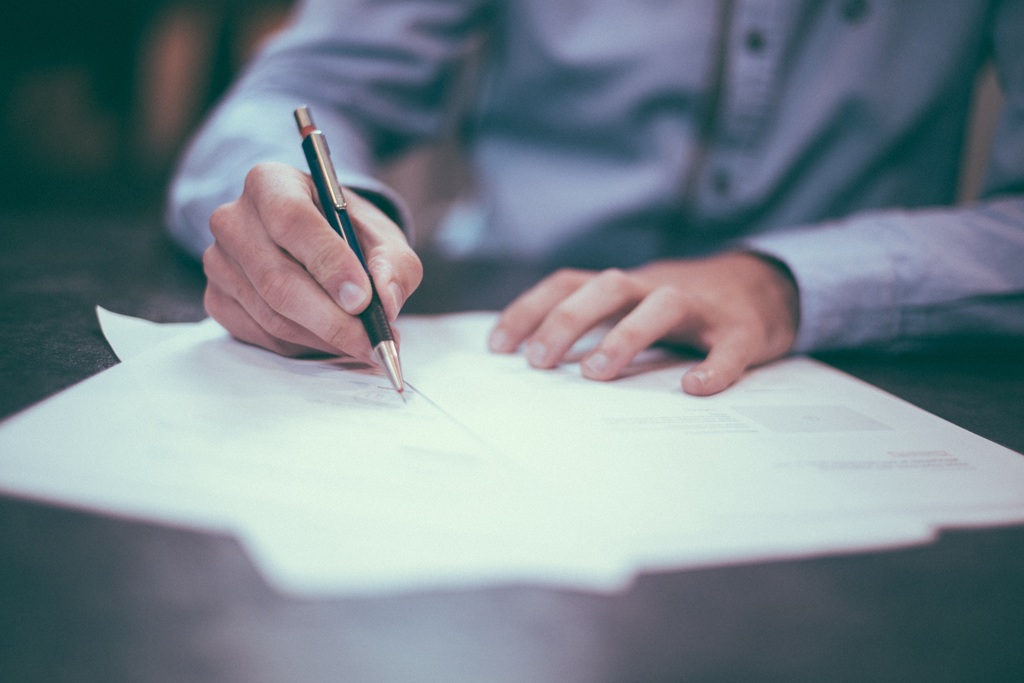 Prepare all your stuff
The day before (and not the same day so as not to be late), prepare your things (clothing) and the papers to take away.
Put it all in a sorter, so it doesn't seem like a mess. And study your route in advance, allowing for a safety margin. You see that you really have to prepare!
Prepare your pitch, practice speaking
Once your positive and negative elements are listed, you have to get on track! In other words: train yourself to communicate all of these elements orally.
Practice speaking fluently, neither too fast nor too slowly, with pauses to breathe. You can record yourself in a video on your smartphone to improve your speech.
You can possibly train with friends. It will relax you and help you correct specific faults, and significantly gain self-confidence.
Pass all stages of the job interview
In 90% of cases, the job interview is composed of these three steps:
starts with "Tell me more about yourself."
Continue on the ground of your qualities and your shortcomings.
End with the traditional request, "Do you have any questions?". 
In order to avoid blurring your answers, it is essential to think about them previously. This is very helpful to successfully pass all these stages and land the job of your dreams.
We will cover this subject with more details in our next post.