Becoming a millionaire, especially before the age of 30, is not an easy task. After all, it takes a lot of commitment, dedication, and willpower to reach this goal. Furthermore, it is essential to believe in your idea, creating alternatives to put it into practice.
To encourage you to pursue your dream, we have gathered below information about young entrepreneurs who have achieved success and are now a world reference. Get to know each one's history better and be inspired to get your projects off the paper. Check it out!
Mark Zuckerberg
There is no way to talk about young entrepreneurs without mentioning the darling of the technological universe: Mark Zuckerberg. Who, as everyone knows, was one of the founders of Facebook.
The American is on the select list of one of the richest men in the universe. That's right! According to a ranking made by Forbes magazine, he stood out among the "top 10", with a net worth of more than US$ 40 billion. There's even more: Mark came to earn US$1.28 million per hour.
The biggest risk is not taking any risk… In a world that is changing really quickly, the only strategy that is guaranteed to fail is not taking risks

Mark Zuckerberg
Andrew Mason
Maybe you haven't heard the name of this entrepreneur yet, but indeed you must have not only heard about his product but also used it at some point.
Andrew Mason was responsible for creating the group shopping site Groupon, which offers exclusive offers to users.
Today, the model is already a rage in several countries, represented an innovative and differentiated proposal in the market, which earned him a total bill.
If you don't have those moments where you go too far, then you're probably not going far enough

Andrew Mason
Nick D'Aloisio
Do you know those classic boy wonder stories? The young Nick D'Aloisio fits in very well as the protagonist of this plot.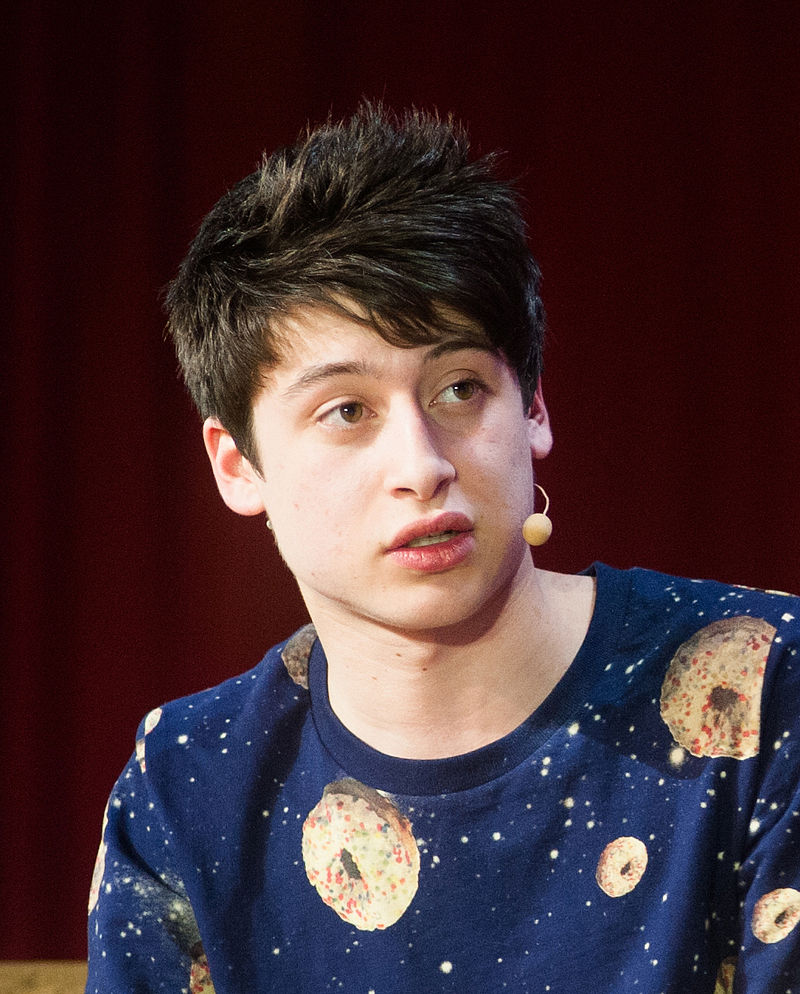 He ventured into the programming area from a young age until he created an application that summarizes news and texts called Summly.
At the time, Nick was only 15 years old, and his tool was so successful that hefty investors invested resources in the business, such as actor Ashton Kutcher. No wonder that Summly, after a few years, was sold to Yahoo! for $30 million, and young Nick joined the company's team.
Since the sale of Summly, he has been a product manager with the dedicated mobile team at Yahoo in London.
Mike Krieger
Mike Krieger is a software engineer. Keep that name well. After all, he was co-founder of another virtual sensation: Instagram, an image and photo-sharing network. It is worth noting that the tool was developed in partnership with partner Kevin Systrom.
After the application's success, the Brazilian sold Instagram for a reasonable amount, and guess who? Himself: Mark Zuckerberg, who paid no less than $1 billion for It.
Mike raised 10% of the amount from the deal, totaling $100 million, not a wrong amount for someone who wasn't even 30 years old, do you agree?
Despite having sold the company, the two founders remain at the top management level, managing Instagram.
Focus on doing the right things instead of a bunch of things

Mike Krieger
Fraser Doherty
How about making the hobby a profession? That sounds like a good idea. It was this premise that led the Scottish Fraser Doherty to succeed. At 14, Fraser was already producing delicious homemade jams that he learned from his grandmother.
The boy's entrepreneurial spirit spoke louder since that time when he sold the product knocking from door to door. After that, Fraser started marketing the jams to local businesses. It didn't take long for Super Jam to conquer space in large stores and chains.
Believe it or not: currently, the brand is present in many places, such as Australia, Denmark, and the United Kingdom. The great thing about jelly, which made it stand out ahead of the competition, is that its recipe uses, above all, healthy products.
It is worth mentioning that, in 2008, when the young man was just 20 years old, his company already had an impressive annual income of US$ 1.2 million.
Sophia Amoruso
Here is a prominent name from the women's wing. Sophia Amoruso started venturing into the business world in 2006, the year she created the Nasty Gal page — which in literal translation would be something like "Indecent Girl" — on eBay when she was 22 years old.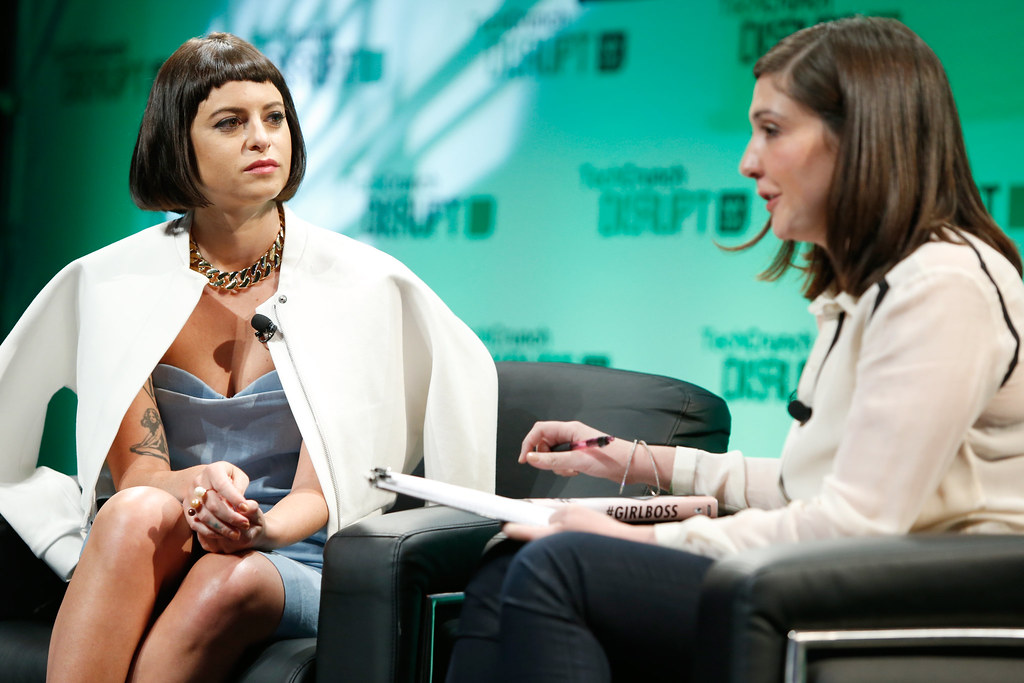 The page sold vintage products for women, such as shoes, clothing, and accessories. It didn't take long for her to obtain exquisite results to open her virtual store and emerge in the market.
In 2012, at the age of 28, the entrepreneur was responsible for managing hundreds of employees and had the brand spread across numerous countries. At that time, his company was already earning 100 million dollars.
But things were not always easy for Sophia Amoruso. She had a history of resilience; after all, before she became an outstanding entrepreneur, she robbed and scavenged on the street.
It just means that your talents lie elsewhere, so take the opportunity to seek out what you are good at, and find a place where you can flourish. Once you do, you're going to kill it

Sophia Amoruso
David Karp
David is another software programmer who managed to create a differentiated technological tool. David Karp left school to work exclusively with his project, which resulted in the brilliant Tumblr, a platform that allows sharing content such as texts, videos, audios, links, and others.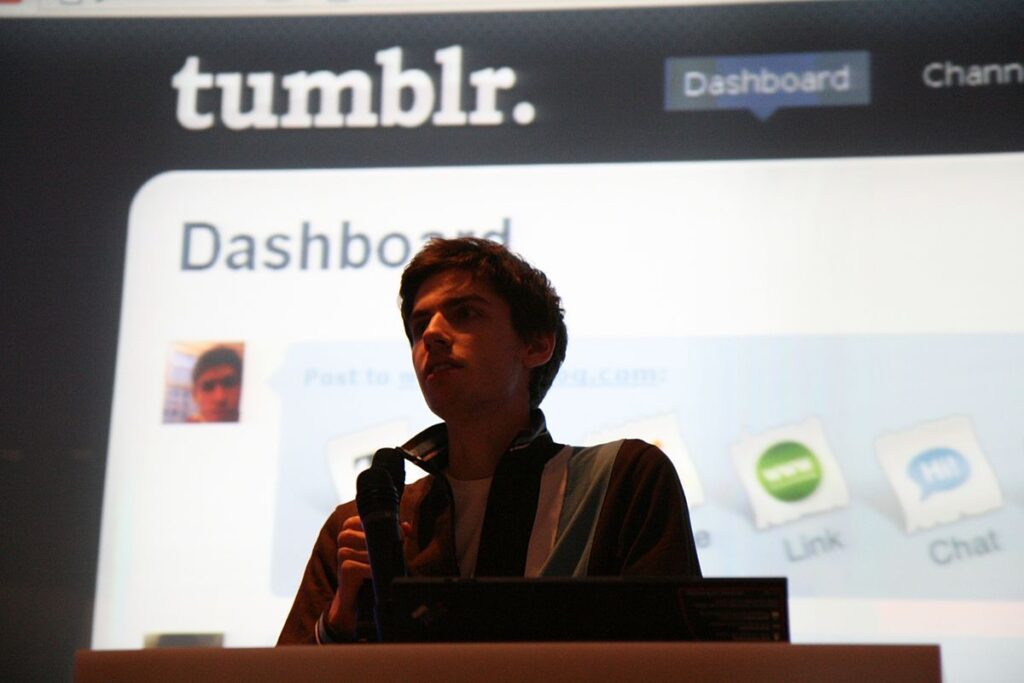 Valued at astronomical value, Tumblr was acquired by Yahoo! for 1.1 billion dollars. After this episode, the intelligent David Karp, as you can imagine, became the owner of an enviable fortune.
Of course, it's not easy to build an empire and accumulate movie-worthy wealth. However, the first step is to step out of your comfort zone and believe in that idea of ​​yours—no matter how distant and unreal it may seem.
Find a space where you can be creative and a place where you are open for free thinking, you want to enjoy what you are doing and do what you are best at

David Karp