Despite limited opportunities, many women have broken barriers and achieved entrepreneurial success.
Below, you can see five women who are ahead of big business for you to be inspired. And who so in their difficulties an opportunity to start making money.
1. Tania Gomes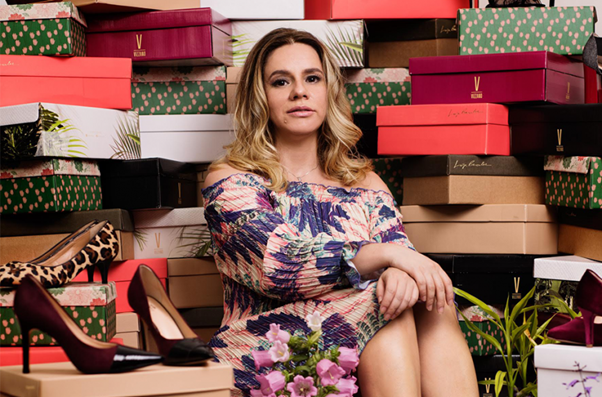 Tania Gomes' story exemplifies how often the secret to our success is right before our eyes, tired of looking for shoes of her number and not finding (or finding minimal options). So she decided to sell her share of the marketing company of which she was a partner. Then open a virtual store only for low-numbered shoes, more precisely numbers 33 and 34.
Tania saw in the problem itself a market to be explored. After all, in Brazil alone, about 5 million people wear 33 or 34 shoes — and only 3% of the leading shoe stores' production is aimed at this audience.
To carry out her project, she contacted 15 of the leading manufacturers in Brazil, convinced them to create a partnership with her store to assemble their stock.
Today Tânia is the Vice President of the Brazilian Association of Startups.
2. Marcia Tozo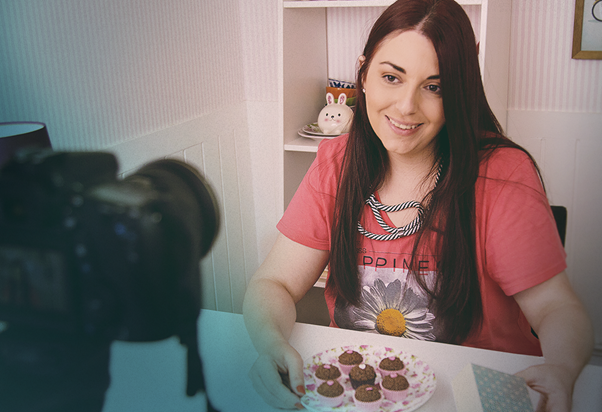 Marcia Tozo's success story in the digital market was drawn. Thanks to her online course on the production of "Brigadeiros Gourmet." A mother since the age of 16. Márcia had to abandon her studies to dedicate herself to motherhood. The Santa Catarina native, born in the city of Tubarão, returned to school years later to graduate from the advertising course.
She moved with her family to Florianopolis and, in partnership with Hotmart, applied the knowledge acquired in the graduation of the development of her online course that teaches people from all over Brazil how to make Gourmet Brigadiers.
Marcia is also a specialist in Digital Marketing and Transformation, focused on helping thousands of women to undertake and conquer their place in the market. Today the school has more than 62,000 students, spread over 26 countries. Her goal is to help women achieve their dreams through entrepreneurship and better performance in positioning their brand.
3. Ana Fontes
Ana Fontes is an inspiring example for professionals who want to relocate to the market.
After 17 years of working as an executive and being unhappy with her career, she decided to bet on a personal revolution. She quit her job and became an entrepreneur.
There were many difficulties faced and, during the decision process about her professional path, she realized the problem of gaining space in the area of ​​entrepreneurship as a woman. With that in mind, she created Rede Mulher Empreendedora, an online network with tips, discussion forums, news, and information related to female entrepreneurship.
On the network, women who decide to become entrepreneurs can come together, support, exchange tips and information, and debate about their endeavors in entrepreneurship.
The site already has more than 100 thousand entrepreneurs registered, which increases every day.
With her life story, Ana shows that with courage and perseverance, it is possible to restructure her own life. With achieving, at the same time, personal fulfillment and professional success.
4. Luiza Helena Trajano
This is a story about female entrepreneurship that is well known throughout Brazil. Luiza Helena Trajan is one of the most responsible for developing one of the largest retail chains in the country, Magazine Luiza.
Luiza's uncles started the giant chains as a small store located in the interior of São Paulo. But with Luiza Helena taking over the company's leadership in the 1990s, the family business transformed and expanded throughout most of the country.
From a young woman who worked in the family business to the president of a chain with more than 700 stores spread across 16 Brazilian states, Luiza demonstrated the ability to become a great businesswoman.
Initially inaugurated using the name A Cristaleira, but when acquiring other competing networks. The name Grupo Magazine Luiza was adopted. In addition to the significant expansion in physical stores, the brand is also a reference in e-commerce in Brazil.
The financial return obtained for her efforts is also remarkable. Luiza's assets already surpass the 4.3 billion USD (Forbes). Aside from the title of successful businesswoman in Brazil, Luiza is also recognized as great encouragement for women entrepreneurs, being a strong advocate that women deserve prominent positions in entrepreneurship.
5. Zica Assis
With a difficult childhood and having to work since the age of 9 as a nanny, Zica Assis entered the area of ​​beauty salons at the age of 21, when she took a hairdressing course. Initially, she had no professional intentions. Instead, she just wants to learn how to take better care of her locks and appearance.
However, she decided to open her own business specializing in curly and wavy hair after a while. She saw in her problem of not finding products and establishments focused on her hair type an opportunity, and she was a pioneer.
In 1993 Zica, founded the Natural Beauty Institute, with the support of her husband, Who sold the taxi she owned at the time, and her brother, an ex-manager at McDonald's. 
Today the brand already has, in its nearly 25 years of history, more than 100 beauty salons distributed throughout the country.