Michael Jackson (1958 – 2009)
Michael Jackson is one of the most famous singers globally and is considered the wealthiest and most successful artist in history. He began his career in childhood, joining the Jackson 5 group with four other brothers.
As an adult, he had a solid solo career, marked by hits such as Thriller, Bad and Dangerous albums. As an activist, he recorded the song. Together with Lionel Richie and other artists, we are the world to raise funds to combat hunger in Africa. The moonwalk dance step also marked it.
During his life, he was involved in controversies, such as the whitening of his skin and the change of appearance, the construction of the Neverland Ranch, accusations of child sexual abuse, fatherhood by artificial insemination, and addiction to painkillers.
Let us dream of tomorrow where we can truly love from the soul, and know love as the ultimate truth

Michael Jackson
The singer died at age 50 due to cardiac arrest caused by an overdose (as their doctors said) of anesthetic drugs.
Nelson Mandela (1918 – 2013)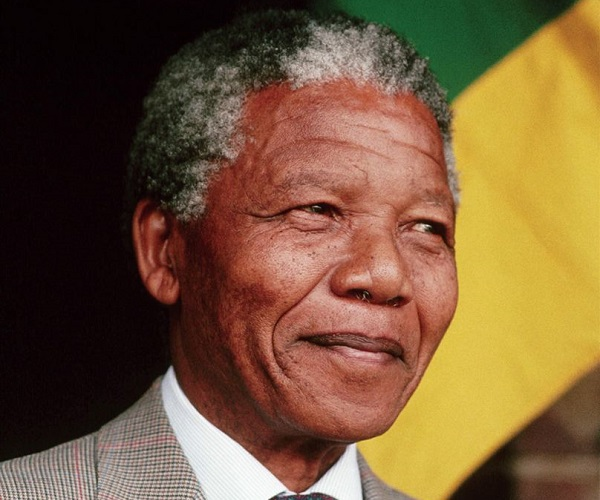 Nelson Mandela was one of the best-known representatives of the African Continent. He was a political leader and was president of South Africa between 1994 and 1999.
Since his time at law school, he had already demonstrated a political leadership motivated by his concern for the youth and the black African population. While still in college, he joined the student movement and made his first political demonstrations, standing against apartheid.
Mandela was the best-known rebel leader against apartheid; the regime separated the black population, denying them all the political, economic, and social rights guaranteed to other people.
A winner is a dreamer who never gives up

Nelson Mandela
He was a political prisoner in 1962 because he encouraged revolutionary movements. Even being sentenced to life in prison for conspiracy and helping other countries invade South Africa. He was imprisoned for 27 years, released in 1990 after an intense international campaign led by the African National Congress.
Mandela received the Nobel Peace Prize in 1993. His history and actions were important in the fight against apartheid that the United Nations (UN) defined July 18 as Nelson Mandela's International Day.
Martin Luther King (1929 – 1968)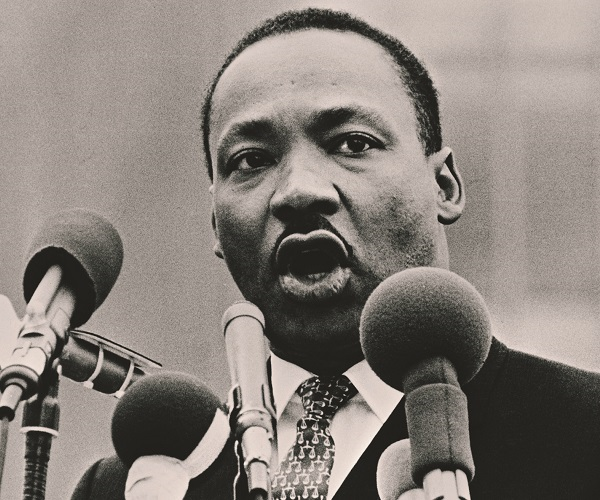 Martin Luther King is considered one of the most important names in the history of the struggle for the civil rights of the black population of the United States. In addition to being an activist in the black movement, he was also pastor of the Baptist Church.
His history with activism has many vital moments. Such as the struggle for the right to vote, the movement to end the segregation of the black population. In addition to the search for civil rights that were not granted to blacks at that time.
Our lives begin to end the day we become silent about things that matter

Martin Luther King
Luther King was strongly influenced by the ideas of Mahatma Gandhi, who preached non-violent combat and, therefore, was a believer in peaceful activism. For his importance in the fight against racial discrimination, he received the Nobel Peace Prize in 1964.
Martin Luther King died at age 39. He was murdered in April 1968, and doubts surround his death. The best-known theory about his death reveals that people from the US government ordered the assassination.
Nina Simone (1933 – 2003)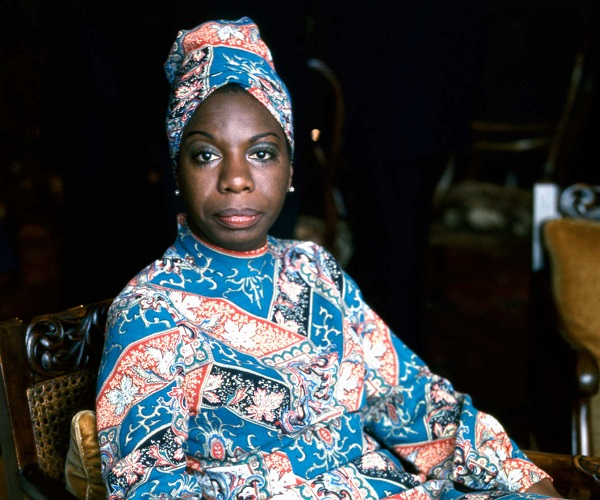 Nina Simone was an American singer and pianist whose career was marked by civil rights activism and black resistance.
The singer always included in the themes of her songs that portrayed the difficulties black people were going through. Marking the social inequalities between whites and blacks and her feeling of revolt with this difference.
Life is short. People are not easy to know. They're not easy to know, so if you don't tell them how you feel, you're not going to get anywhere, I feel

Nina Simone
From the 60s onwards, these themes became more present in Nina's songs, and the theme of the struggle for civil rights became one of the most striking points in her work. Some of the most famous songs that express his battle are:
Mississippi Goddam,
Ain't got No / I got life;
I wish I knew how it would feel to be free;
Be young, gifted and black.
Nina Simone's solid political position damaged her careers, such as boycotts and fewer invitations for presentations. Nevertheless, the singer remained convinced to use music as an instrument for reflection and political struggle.
Nina Simone died in 2003 after a long struggle with breast cancer.
Elizabeth Eckford (1941)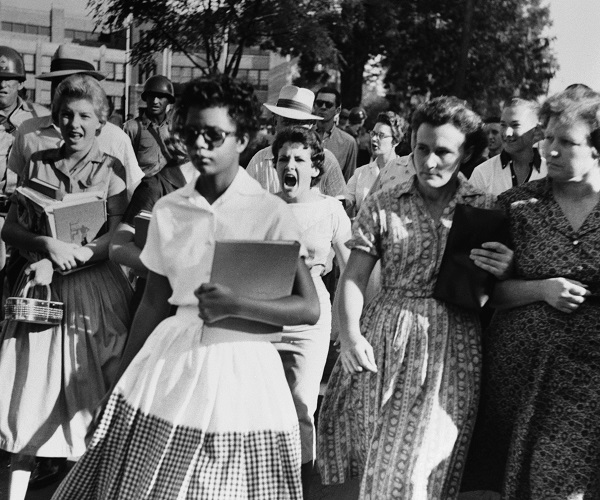 Elizabeth Eckford has also become one of the symbols of the anti-racist struggle in the United States because she was one of the first black people to attend a white school.
In the 1950s, the country began a slow process of ending racial segregation. Until then, some laws defined that particular place, such as schools, only whites could attend. Thus, there were schools attended only by blacks and others only by whites.
The only way we can have true reconciliation is if we honestly acknowledge our painful, but shared past

Elizabeth Eckford
After publishing a law that intended to end racial segregation in schools, some black students began attending schools for whites. Elizabeth Eckford was one of the first Afro-American students to attend Little Rock Central High School. But, like other black students, she was not well received, having been the victim of insults, bullying, and other violence.
The resistance of Elizabeth, who at 15 years old decided to stay at the school where she was not well received, facing all the discrimination, was photographed and reported in the country, making her a symbol of African American resistance and the fight against racism.